Welcome to GLOBALIA's G-INDEX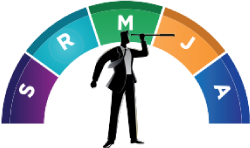 Please, give this exercise just 10 minutes of your time and receive PRICELESS INFORMATION you did not know about your INVESTOR-SELF.

Following is a case study, after which you will be asked 5 to 8 simple multiple-choice questions depending on your answers as you provide them.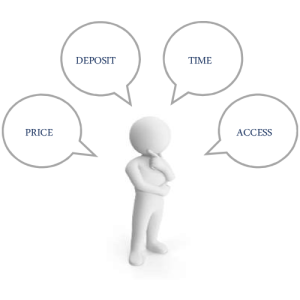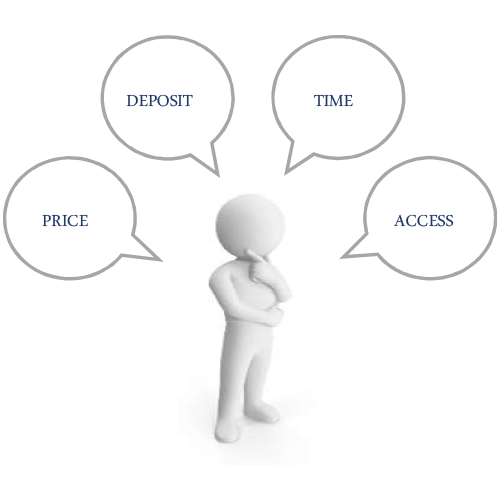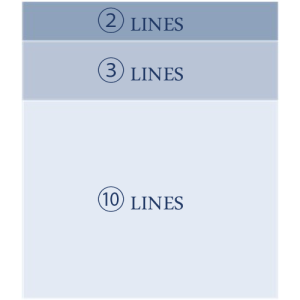 Adam and his family live in a city with a metro network composed of 15 LINES, herein illustrated by their relative value – the darker the line, the more utilized it seems to be, according to present city commuting data. Future "commuting needs" could change, however, and Adam wants to save ALL FAMILY MEMBERS money and trouble for life, so he is trying to choose between 4 PLANS that provide them with LIFETIME ACCESS to the network, but that differ in the extent of the said ACCESS and its terms and conditions.
Adam must, therefore, weigh the certain PRESENT vs. the uncertain FUTURE, and choose a PLAN based on what factor is more important to him…
* Is it the PRICE he must pay?
* Is it the DEPOSIT he must make?
* Is it the TIME constraint, if any, before he may withdraw his DEPOSIT?
* Or, is it the extent of the ACCESS to the network that they all get in return?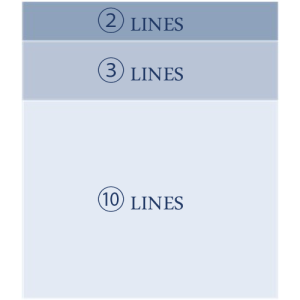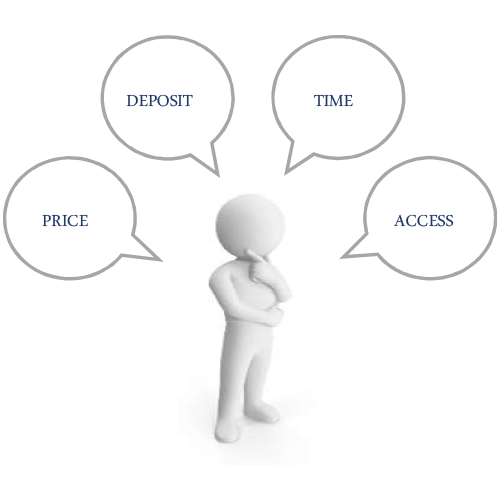 fist accordion
data of first accordion
?

Choosing PLAN-I means that
the PRESENT carries
more weight in your mind
than the FUTURE
and that MONEY & TIME
are, by far, more important to you
than ACCESS. PLAN-I
PRICE
NOT REFUNDABLE

DEPOSIT
WITHDRAWN ON DEMAND

ACCESS
METRO LINES THAT ARE ACCESSIBILE
?

Choosing PLAN-II means that
the FUTURE carries
more weight in your mind
than the PRESENT
and that ACCESS is, by far,
more important to you
than TIME or MONEY. PLAN-II
PRICE
NOT REFUNDABLE

DEPOSIT
WITHDRAWN ON DEMAND

ACCESS
METRO LINES THAT ARE ACCESSIBILE
?

Choosing PLAN-III means that
the PRESENT & the FUTURE
are balanced in your mind
and that ACCESS & TIME together,
are more important to you than MONEY. PLAN-III
?

Choosing PLAN-IV means that
the PRESENT & the FUTURE
are balanced in your mind
and that ACCESS, TIME & MONEY
are of some what equal importance to you. PLAN-IV
PRICE
NOT REFUNDABLE

DEPOSIT
BLOCK FOR 4 YEARS
?

Choosing PLAN-I means that
the PRESENT carries
more weight in your mind
than the FUTURE
and that MONEY & TIME
are, by far, more important to you
than ACCESS. PLAN-I

?

Choosing PLAN-II means that
the FUTURE carries
more weight in your mind
than the PRESENT
and that ACCESS is, by far,
more important to you
than TIME or MONEY. PLAN-II

?

Choosing PLAN-III means that
the PRESENT & the FUTURE
are balanced in your mind
and that ACCESS & TIME together,
are more important to you than MONEY. PLAN-III

?

Choosing PLAN-IV means that
the PRESENT & the FUTURE
are balanced in your mind
and that ACCESS, TIME & MONEY
are of some what equal importance to you. PLAN-IV

PRICE
NOT REFUNDABLE

DEPOSIT
WITHDRAWN ON DEMAND

PRICE
NOT REFUNDABLE

DEPOSIT
WITHDRAWN ON DEMAND

PRICE
NOT REFUNDABLE

PRICE
NOT REFUNDABLE

DEPOSIT
BLOCK FOR 4 YEARS

ACCESS
METRO LINES THAT ARE ACCESSIBILE

ACCESS
METRO LINES THAT ARE ACCESSIBILE

ACCESS
METRO LINES THAT ARE ACCESSIBILE

ACCESS
METRO LINES THAT ARE ACCESSIBILE
Now that you know the options available
Assume YOU're Adam & Start the Questionnaire
Go with your gut & don't overthink it – There are no right or wrong answers