The Commonwealth of Dominica – 'The Nature Isle of the Caribbean'
After devastating damage caused by hurricanes Erika (2015) and Maria (2017), Dominica attracts investors to become the world's first climate-resilient nation, and the country's citizenship by investment program is the main source of funds. Along with 'Social Housing', the money, which foreign investors spend to obtain a second passport in Dominica, is used to expand luxury hotels and resorts infrastructure on the island of just 750 km2 and with a population of around 73 thousand.
Why Invest in Dominica?
Invest in one of the leading 6 stars hotels in Dominica and obtain at the same time your second passport in 90 days. An amazing investment opportunity with high ROI and second citizenship. Secret Bay — an acclaimed Relais and Châteaux property voted as Travel + Leisure's "World's Best" Resort in the Caribbean — an approved government project, has long been praised for its artful fusion of high design, local craftsmanship, and authentic guest experiences custom-curated to personal preference. Now, the six-star resort brings this unparalleled hospitality and global acclaim to The Residences at Secret Bay — a limited Dominica real estate opportunity featuring 42 architecturally stunning villas and villa estates within the gated confines of Secret Bay.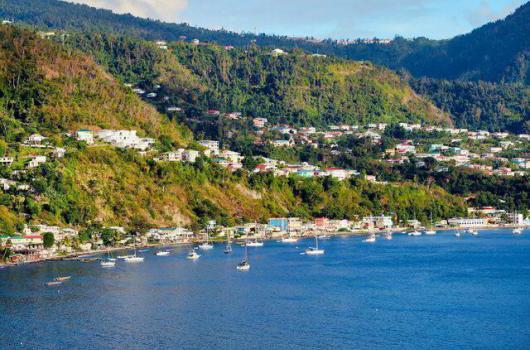 Benefits:
Passport ranked 35th globally

ROI 3% per year

Resale after 5 years

Citizenship inheritance

No minimum level of education nor managerial experience required.

No taxes for non-residents.

Dominica recognizes dual citizenship.

Interview is not mandatory.

Inclusion of dependent children below 30 years old.

Inclusion of dependent parents or grandparents above the age of 55 years.